This time of year is so fun to make festive fall punch recipes that look just like the foliage outside! From pumpkin flavors to apple cider to fruity drinks, there are definitely a few fun and mostly healthy drink recipes here to try!
15 Festive Fall Punch Recipes
This time of year makes me so happy. There is just something about the colors of the trees that dribble down to the ground and shroud everything in vibrancy and celebration.
There are so many flavors in these fall punch recipes below. Many of them can be served hot or cold, with or without alcohol. They are really perfect for so many occasions!
When I was younger, my mom allowed me so much freedom in the kitchen and it's one of my best memories of my childhood. I experimented with so many things from basic cookies to banana bread and then graduating to éclairs and gingerbread houses.
She always let me be creative with baking and this is what I am trying to do with my kids. My 9 year old son seems to be the one with the hankering for baking and experimenting and he's actually quite good at it.
So I started making the desserts for our family gatherings at a young age and I'm sure my mom didn't mind as she really didn't like baking. This morphed into fancy fall punch ideas too. I always loved the ones with cranberry but everyone else seems to like the apple recipes.
Whatever your preference, you will surely find some great ideas here!
1. This Autumn Harvest Thanksgiving Punch Mocktail uses lemonade and orange juice and REAL fruit with a touch of rosemary! It has all the colors of autumn to add a festive touch to any occasion.
---
2. 
I love this Non-Alcoholic Apple Cider Punch
 made with juices, apple & cinnamon sticks. Can be doubled or served single.

3. This Easy Fall Party Punch is so simple with just 3 ingredients and it's just bursting with fall flavor! Perfect for any fall holiday or family get together and is sure to be loved by both kids and adults.

---
4. 
Cranberry Wine Punch is a simple large batch cocktail perfect for fall and winter holidays and celebrations.

5. This Hard Apple Cider Punch With Kombucha
 is great for fall parties! The pressed apples, pumpkin spice, dark rum and sparkling kombucha blend so well together, this will be a hit!

6. Here's a beautiful party punch that's easy for everyone to love! Fruity and effervescent, it goes with all types of foods and party atmospheres, from cozy holiday gatherings to cookouts and birthday parties.

---
7. 
This Easy Festive Fruit Punch is perfect for entertaining during the busy holiday season. It requires just a few simple ingredients and comes together so quickly. The beautiful sliced fruit and berries make a stunning presentation that will make your Christmas party, or any celebration, merry and bright!

---
8. Sparkling Apple Punch
 is a refreshing mix of apple cider, cranberry juice and orange juice with a little fizz from sparkling seltzer water.

9. 
For a delicious taste of autumn, mix up this sparkling fall harvest punch recipe to share with friends and family. This easy punch recipe comes together in minutes. Enjoy the crisp, fresh taste of the fall harvest in a glass with this spectacular fall punch recipe.

10. Here is a wonderful Thanksgiving Pumpkin Punch that will serve a crowd and can be served throughout the fall season.
---
11. 

Old Fashioned Wassail takes apple juice, cranberry juice, pineapple juice, and spices and transforms them into the ultimate fall warm-you-up drink.
12. This Gorgeous Jamaican Rum Punch is the kind of fun exotic sipper you whip up for guests and parties. Just 5 everyday classic ingredients come together in one delicious drink that takes you back to warm Caribbean sunsets all year long.
---
13. This Cinnamon Cranberry Spritzer beverage is a delicious way to celebrate the holiday season. Here, the classic flavor combination of cranberry, orange, and cinnamon is complemented by the unexpected addition of cumin. Add a little vodka for a fun adults-only treat, or skip it for a pleasant sparkling mocktail everyone can enjoy.
14. This Apple Pie Punch is just perfect for fall with its fruity flavor of apple pie in one delicious and easy drink!
15. Here's a Thanksgiving Punch that is truly one of the best Thanksgiving recipes and perfect for serving a large crowd.
More posts like fall punch recipes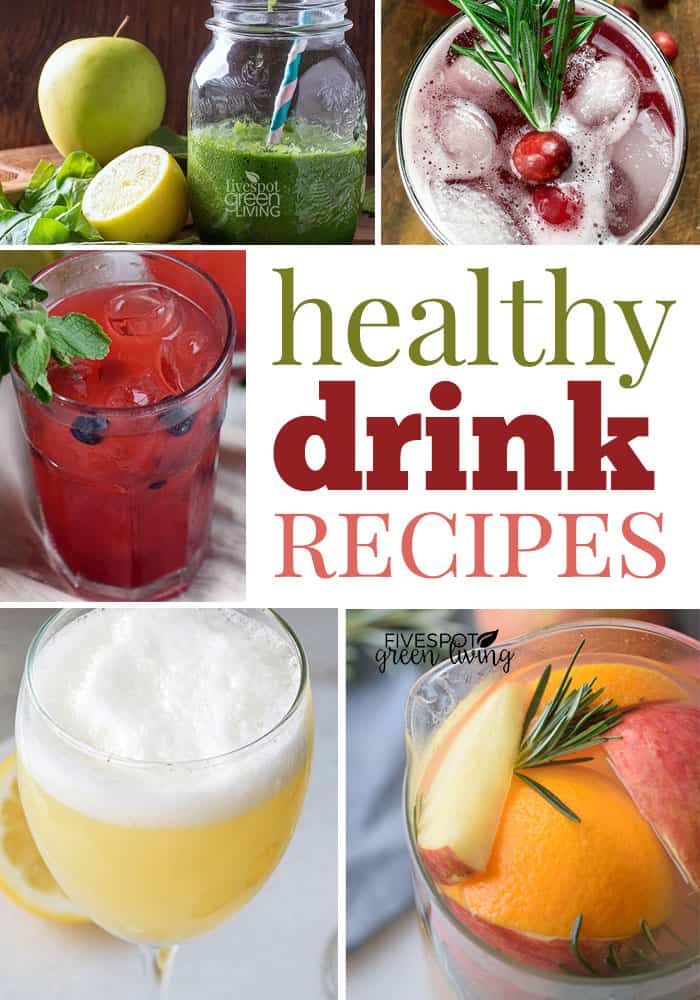 20 Festive Autumn Mocktails Recipes


20 Healthy Appetizers for Thanksgiving