20 Festive Autumn Mocktails Recipes
Here are more than 20 Festive Autumn Mocktails Recipes that include orange juice, cinnamon, and apples and lots of other fall harvest goodness! Find a healthy drink or punch recipe for adults, kids or the entire family!
Festive Autumn Mocktails Recipes
Here is a great list of fall punch recipes to liven up your autumn gathering or party!
1. I don't know what it is about this time of year but I love harvest smells and tastes. This Autumn Harvest Punch Recipe (Mocktail) with fresh fruit and herbs is the perfect autumn mocktail and would be so yummy either cold or warm!
---
---
2. When it's cold and snowing outside, there is nothing better to warm you up than hot holiday drinks. This Mulled Apple Cider recipe is a refreshing change from coffee drinks that will warm you up and get you in the mood for the holidays.
3. Warm up this winter with a pumpkin spice latte made with chai (instead of coffee), pumpkin spice, and pumpkin puree.
---
4. This hot spiced cranberry cider recipe is a nice change from apple cider. The vibrant red color makes it the perfect choice for holiday entertaining. I've been making this for a few years and have no idea where the original recipe came from. I've modified it a bit over the years to reduce the sugar content. This isn't super sweet so you can taste the cranberry and the cinnamon more than the sugar.
---
5. Oats are used in this recipe for Vegan Warm Cinnamon Horchata in addition to brown rice and almonds. Please note that as you heat it up on the stove, the oats will begin to thicken. This means you will need to stir constantly while cooking.
6. Slow Cooker Apple Cider is a fun recipe that is just perfect for your next get-together. I love this recipe because you start with real, whole, beautiful apples and turn them into apple cider. It's not mixing juices together, this is the real deal. Ok, it's the slow cooker version of the real deal.
7. This Fruity Nectarine Seltzer Mocktail Recipe is so easy and fun with the addition of some honey for extra non-refined sugar sweetness.
---
8. Make this Mulled Pear Juice by simmering clementine juice with pear juice and spices for a warming drink. Suitable for Gluten-Free, Paleo and Vegan diets.
---
9. You want something to make your mouth pop and this recipe does just that. With the duo of cranberries and apples along with other fruits, it's the perfect Thanksgiving inspired cranberry apple sangria recipe or a just because recipe.
---
---
10. Enjoy this beautiful blood plum cordial with water, with lemonade, or with sparkling mineral water and a squeeze of lime. Add a little if you want a subtle plum flavor and add more if you want more of that delicious plumminess. It's also a great mixer for cocktails. Try it with a little vodka, or even with some gin. It's also lovely to add a small quantity to a glass of champagne.
11. This Easy Homemade Apple Ginger Cider Recipe with no added sugar will fill your home with aromas of the season: apple, orange, ginger, cinnamon and cloves, while it simmers in your crock pot.
---
12. This Holiday Raspberry Cranberry Spritzer has bits of fresh raspberries and cranberries, with just a touch of sweetness and a hint of tart lemon. This can be made in a Pressure Cooker or on the stove.
13. Warm, spiced beverages are just what one needs on a chilly day. I'm talking spiced punch…cider…glögg. Lingonberry is such a versatile berry, I decided to incorporate it in this delicious Warm Lingonberry Spiced Punch.
14. Most mocktail recipes for kids are super easy to make. This Pumpkin Pie Mocktail Recipe takes under an hour to prep and cook and serves 8-12!
15. This sparkling apple pear mock sangria looks so festive and pretty on its own but has the versatility to add alcohol if you prefer.
---
16. I love this idea for a Warm Spiced Cranberry Mocktail with spices that can both get you in the festive mood and warm you through to your toes.
17. This easy caramel apple martini mocktail has fall written all over it. The smooth flavors of caramel mixed with the tartness of apple.
18. Everyone will be loving this Thanksgiving Punch with all of the flavor and none of the alcohol! It has some citrus flavor mixed with fresh cranberries and whole cinnamon sticks!
19. I love how easy this Sangria Mocktail is to make any time of the year! All it takes is grape juice, sparkling water, orange juice and plenty of chopped fruit and you have a festive drink for guests or family at home!
---
20. You can have this Apple Spiced Tea mulling all day in the slow cooker with whole cinnamon sticks and other whole spices. The whole house will smell delicious and your guests will have something healthy to drink!
Which one of these autumn mocktails will you try first?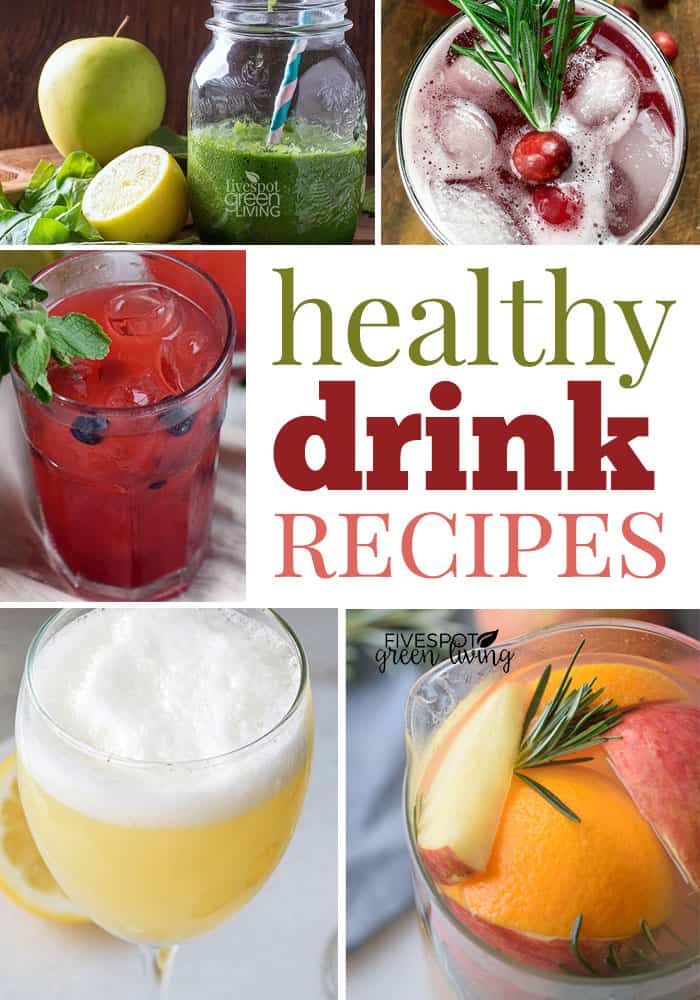 Woodland Animal Printable Calendar Pages for Fall
10 Easy Vegetarian Meals for Fall
Homemade Room Spray Recipes for Fall
40 Fall Activities for Kids Bucket List