This is a sponsored post written by me on behalf of BUBBA Burger for IZEA. All opinions are 100% mine.
If you follow my blog you know how much I love beans and try to incorporate them into my diet. Some of my favorite recipes with beans include Pesto Tortellini Salad, oatmeal chocolate chip cookies, and veggie enchilada bake.
Black beans are so very healthy in so many ways and very filling due to the fiber content. What better way to eat them then as a burger? Veggie burgers are my healthy go-to lunch meal. It's so very convenient to grab one from the freezer and pop it in the pan to cook, knowing that it is packed with flavor and nutrients at the same time.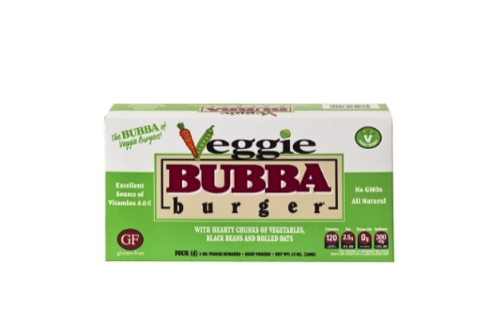 Bubba invented a unique production process that allows for the BUBBA burger® to be cooked from a frozen state and still remain juicy and flavorful. He also decided that he would use only the highest quality meat in his burger. He refused to use any fillers or trimmings in his burger to ensure the highest possible quality. Since he was so proud of his creation he named his burger the BUBBA burger® and with these high standards the BUBBA burger® was born!
My absolute favorite way to enjoy a good veggie burger is on a good bun with some fresh tomato, spinach and red onion with a bit of mayonnaise. This makes a deliciously filling lunch or light dinner with Spinach and Corn Pasta Salad.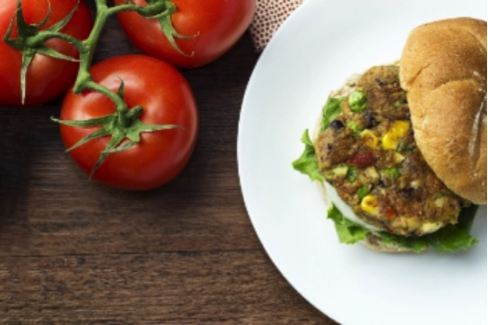 BUBBA Veggie Burgers are not your average Veggie burger. They are made from all veggies and have a great black bean flavor for the perfect alternative option at any cook out! Plus, the BUBBA Veggie Burger has all these great benefits:
No GMOs
All natural
Excellent source of vitamin A & C
Gluten free
Vegan friendly
Low fat
Cholesterol free
No Saturated Fat
Multigrain
Good Source Of Dietary Fiber
2.5 grams of fat
Four (4) 3 oz. burgers per box
Frozen for your convenience – no thawing
So grab your BUBBA Veggie Burger and welcome back summer time with a great veggie burger recipe.
Like BUBBA Veggie Burger on Facebook!
Follow BUBBA Veggie Burger on Instagram @bubbaburger