Here's an easy and inexpensive recipe for homemade bread in a jar to gift a healthy bread recipe to loved ones and friends! Just add a few ingredients and have fresh homemade bread in an hour!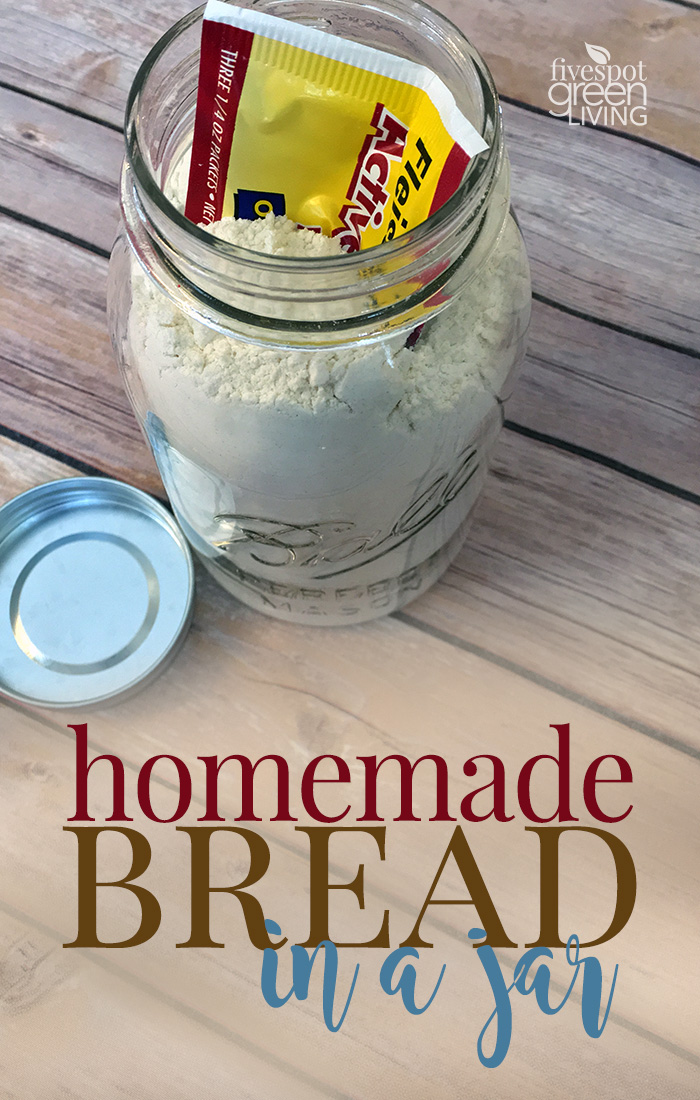 Homemade Bread in a Jar
This is such a great recipe to have on hand or to give to those who like bread and aren't gluten-sensitive. Who doesn't enjoy a fresh loaf of fresh with dinner? People who can't enjoy gluten I guess.
This recipe is truly something of a baking wonder. It's quite literally a "dump-bread". You dump all the ingredients in the bowl, add a few liquids, mix and bake for a bit and then you are in heaven.
It's just a little bit naturally sweet, making it taste like a biscuit more than your typical sliced bread. That's why this is actually a great gift. Send it along with a soup or chili mix to friends and family.
This gift goes really well with The Healthy Maven's Moroccan Lentil Soup in a Jar! I love this stuff. We usually make our Moroccan lentils recipe using green lentils but I actually prefer red ones. I can't wait to make this recipe.
If you are giving this as a gift, your recipient will loooooove you for this homemade bread in a jar. Once they make this bread and their families think they slaved over it for hours they are going to say you gave them the best gift ever!