It doesn't matter how old you are natural skin care face masks are always helpful to revive your skin. I love this homemade Homemade Face Mask with Essential Oils recipe because it draws out the toxins and leaves my skin refreshed.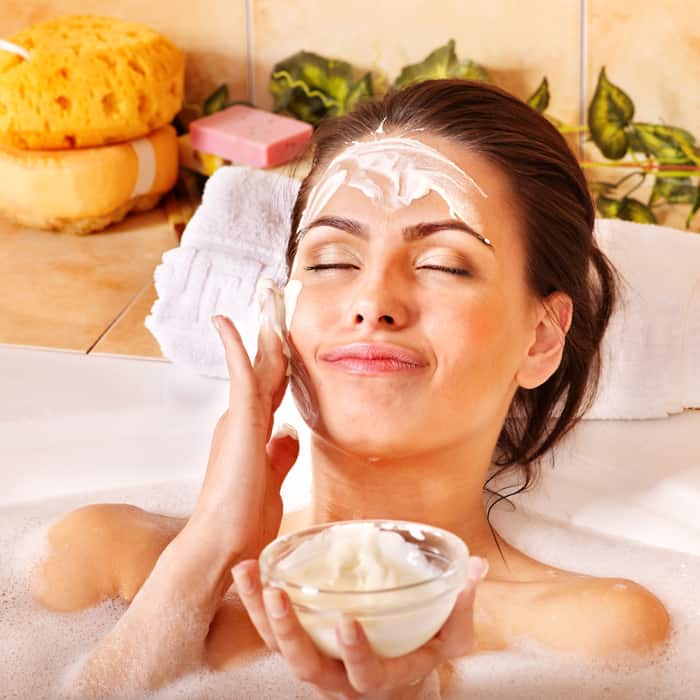 Have you ever made your own face treatments? It's so fun and homemade skin care often works better than store-bought since it's all natural. This essential oil face mask was easy and quick to make and worked wonders for my sensitive skin!
Once I started using essential oils for my face skin cleaning routine, I noticed a change. You need to clean your skin to prevent oil and acne, but you also need to treat the scars and get rid of dead skin.




This totally easy all natural homemade face mask will hydrate AND cleanse combination skin. It's good to use this type of homemade essential oils face mask once a week to reduce the signs of aging and heal the skin.
Do You Need Help Living Your Best Life?
Daily, weekly and monthly planners that will help you keep on track! Inspiration for a healthy mind, body and soul with quotes, healthy meals and more!
Besides, using 100% pure organic essential oils not only smell wonderful but are super relaxing and soothing after a long day!





Kaolin Clay
Kaolin clay is recommended for oily and normal skin. It is an excellent skin care treatment as it helps control sebum production, the major contributor to oily skin. The clay helps in regenerating and mineralizing of the dry areas, leaving your skin smooth and glowing. Kaolin clay contains a compound known as montmorillonite that helps to remove toxins and oils from your skin. It is also rich in phyto-nutrients and essential minerals and is commonly used for therapeutic purposes.
Buy Kaolin Clay here
Honey with Tea Tree Oil
Honey is a natural moisturizer. The honey I get from Trader Joe's is made from bees that feed on the tea tree plant. This is beneficial because tea tree reduces sebum production by the skin.
Buy Manuka Honey here
Jojoba Oil
This oil is wonderful for problem skin because it actually dissolves the sebum that clogs your pores which allows your skin to breathe more effectively.
Buy Organic Jojoba Oil here
Lavender Essential Oil
Lavender oil is a wonderful soothing and healing ingredient in this homemade face mask. It can help stimulate new cell growth and regeneration as well as calm the skin.
Read more about lavender oil here.






Related Posts You Might Like
Homemade Face Scrub
Homemade Face Moisturizer
Essential Oil Face Mask Recipe
Ingredients
1 teaspoon clay
1 teaspoon yogurt
1/2 teaspoon honey (I used manuka honey)
1/4 teaspoon jojoba oil
1 drop lavender essential oil
1 drop Tea Tree oil if you need healing your skin
Directions
Whisk together all the ingredients except the clay in a small bowl.
Slowly add the clay a little at a time, stirring thoroughly to create a spreadable paste. (If you add it all at once you get lumps, which are annoying when you go to spread it on your face. I learned this by experience!)
If the mixture seems too thick, add a little more yogurt but not oil!
Clean your face and leave it damp, then smooth the homemade face mask over your face and neck, avoiding your eyes and mouth.
Leave it on your face for 15 to 20 minutes. Drink your coffee, read a book, take a bath!
Wash the homemade facial mask off using a warm, wet washcloth.
Follow with face moisturizer.
This recipe makes enough for one facial application. It doesn't last long mixed up so wait until you are ready to use to add the clay.



If you have trouble with jojoba oil which I actually do, you can substitute it for other carrier oils like coconut, Young Living's V6 oil (my fave), or others like this.




More Natural Skin Care!