If you're looking for a milk bath recipe that is both relaxing and soothing, look no further than this Lavender Oatmeal Milk Bath Recipe. Made with natural ingredients like dry goat's milk, rolled oats, epsom salts, and essential oils, this recipe is perfect for a stress-free soak. The milk will help to soften and moisturize your skin, while the oats and lavender will help to calm and relax you. So, if you're looking for a way to unwind and relax, give this milk bath a try.
Essential Oils are made from the stems, leaves, flowers, and other parts of plants. They have been used for thousands of years in various cultures for their medicinal and therapeutic benefits. essential oils are said to provide relief from a wide variety of conditions, including anxiety, depression, headaches, and acne. In addition, essential oils are used in many household products, such as air fresheners and cleaning supplies. essential oils can be used in several different ways, including diffusing them into the air or applying them topically to the skin.
Why is Colloidal Oatmeal Good for Dry Skin?
If you've ever suffered from dry skin, you know how uncomfortable it can be. Itchy, red, and often flaky, dry skin is no fun for anyone. Fortunately, colloidal oatmeal can help to soothe and protect dry skin.
Do You Need Help Living Your Best Life?
Daily, weekly and monthly planners that will help you keep on track! Inspiration for a healthy mind, body and soul with quotes, healthy meals and more!
Colloidal oatmeal is made from oats that have been ground into a very fine powder. When this powder is added to water, it forms a colloidal suspension – meaning that the oats remain suspended in the water rather than sinking to the bottom. This makes colloidal oatmeal an excellent choice for people with dry skin, as it can help to lock in moisture and keep the skin hydrated. In addition, colloidal oatmeal contains compounds known as avenanthramides, which have anti-inflammatory and antioxidant properties. This means that colloidal oatmeal can help to reduce redness and irritation while also protecting the skin from damage.
So if you're looking for a natural way to soothe dry skin, colloidal oatmeal may be just what you need. Give it a try next time your skin is feeling parched – you just might be surprised at how well it works!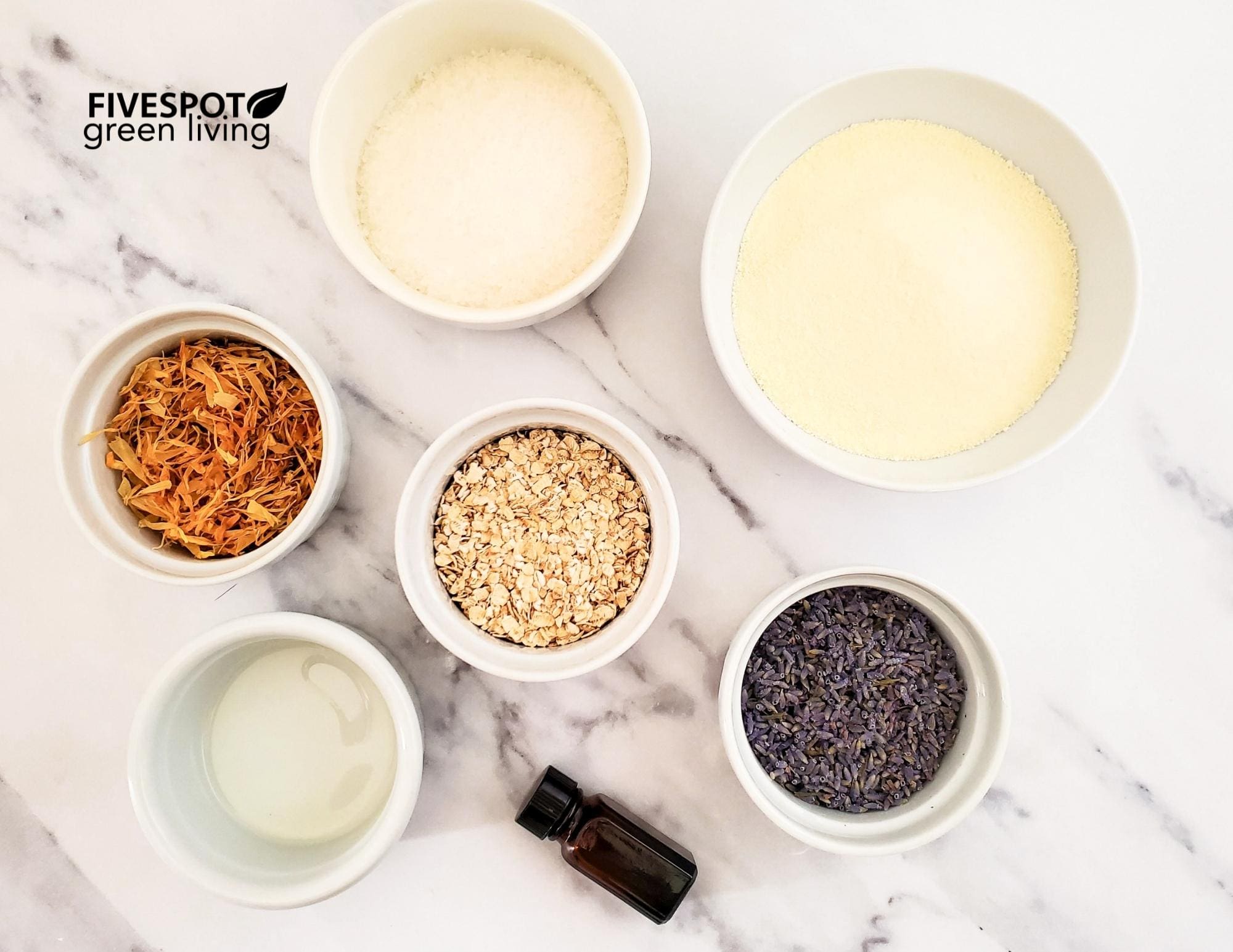 Is Goat's Milk Good for Dry Skin?
If you suffer from dry skin, you may have heard that goats milk can be beneficial. Is there any truth to this? goats milk does contain fatty acids and vitamins that can help to moisturize the skin and reduce inflammation. Additionally, goats milk contains lactic acid, which can help to exfoliate the skin and remove dead skin cells. However, goats milk also contains cholesterol and saturated fats, which may not be ideal for those with oily or acne-prone skin. Ultimately, whether or not goats milk is good for your dry skin depends on your individual skin type and needs. If you're unsure, it's always best to consult with a dermatologist before using goats milk on your skin.
What Does Sweet Almond Oil Do for Skin?
Sweet almond oil is a popular natural remedy for dry skin. Unlike other oils, sweet almond oil is easily absorbed by the skin, helping to lock in moisture and keep the skin hydrated. In addition, sweet almond oil is rich in vitamins A and E, which are both essential for healthy skin. Vitamin A helps to stimulate collagen production, while vitamin E provides antioxidant protection against environmental damage. Furthermore, sweet almond oil can also help to reduce inflammation and soothe irritated skin. All of these benefits make sweet almond oil an excellent choice for people with dry or sensitive skin.
Skin Care Essentials at Amazon:
Babish Stainless Steel Mixing Bowl Set, 4-Piece Mini
Le Parfait Super Terrine – 500ml French Glass Canning Jar w/Straight Body, Airtight Rubber Seal & Glass Lid, 16oz/Pint (Single Jar) Stainless Wire
Calendula Flowers – 100% Natural – 1 lb (16 oz) – EarthWise Aromatics
Lavender Flowers | 4 oz Resealable Bag | Dried Culinary Lavender Buds, Herbal Tea | Aromatherapy, Crafts Potpourri by Eat Well Premium Foods
Anthony's Premium Goat Milk Powder, 1 lb, Gluten Free, Non GMO, No Additives
Dr Teal's Therapeutic Solutions Pure Epsom Salt Soaking Solution 6 Lb Bag
NOW Foods Solutions Sweet Almond Oil – 4 fl oz
Other Ingredients in this Lavender Oatmeal Milk Bath Recipe
Epsom Salts

– Epsom Salts are a natural way to soothe and heal dry skin. Epsom Salts are rich in magnesium, which is an important mineral for healthy skin. Magnesium helps to maintain moisture levels in the skin, keeping it hydrated and preventing dryness. Epsom Salts also have anti-inflammatory properties, which can help to reduce redness and inflammation. In addition, Epsom Salts can help to exfoliate the skin, removing dead skin cells and revealing softer, smoother skin.
Dried Lavender– Dried lavender has been used for centuries as a natural remedy for dry skin. The flowers and leaves of the plant are often used to make a soothing tea, which can be applied directly to the skin. Lavender tea helps to hydrate and calm the skin, reducing redness and inflammation.
Dried Calendula– Dried Calendula is often used to treat dry skin. When brewed into a tea, Dried Calendula can help to soothe and moisturize the skin. It can also be used as a compress or poultice to help heal minor cuts, scrapes, and burns. Additionally, Dried Calendula can be added to bathwater to help relieve itchiness and dryness.
Lavender Essential Oil–Lavender essential oil is often used to treat dry skin. The oil has natural moisturizing properties that help to hydrate the skin and promote healing. Lavender essential oil is also known for its anti-inflammatory and antibacterial properties, which can help to soothe irritated skin and reduce the appearance of blemishes.
Calendula Essential Oil-To use Calendula Essential Oil for dry skin, add a few drops to your favorite lotion or cream and apply it to your skin. You can also add Calendula Essential Oil to bathwater for a soothing, rejuvenating experience.
More Recipes like this Milk Bath You'll Love!
Soothing Lavender Oatmeal Milk Bath Recipe
If you're looking for a relaxing and soothing bath experience, look no further than this homemade lavender oatmeal milk bath recipe.
Materials
1 cup dry goat's milk
1/4 cup oats
1 cup epsom salts
1/4 cup dried lavender
1/4 cup dried calendula
1 tsp sweet almond oil
15 drops calendula essential oil
Instructions
Add the goat's milk and oatmeal to a bowl and stir to combine.
Add the sweet almond oil, and mix it in.
Add the epsom salts, dried lavender, and dried calendula, and stir together.
Stir in the essential oils.
Store in a jar or other airtight container.
To use, add a few tablespoons to your bath.