Tea tree oil is most commonly known in the U.S. for uses like skin irritations but it can also be used to ward off fleas and ticks. Natural tick repellent tea tree oil is effective for humans while outside in areas that harbor ticks and fleas. Make sure to find out the many other tea tree oil uses.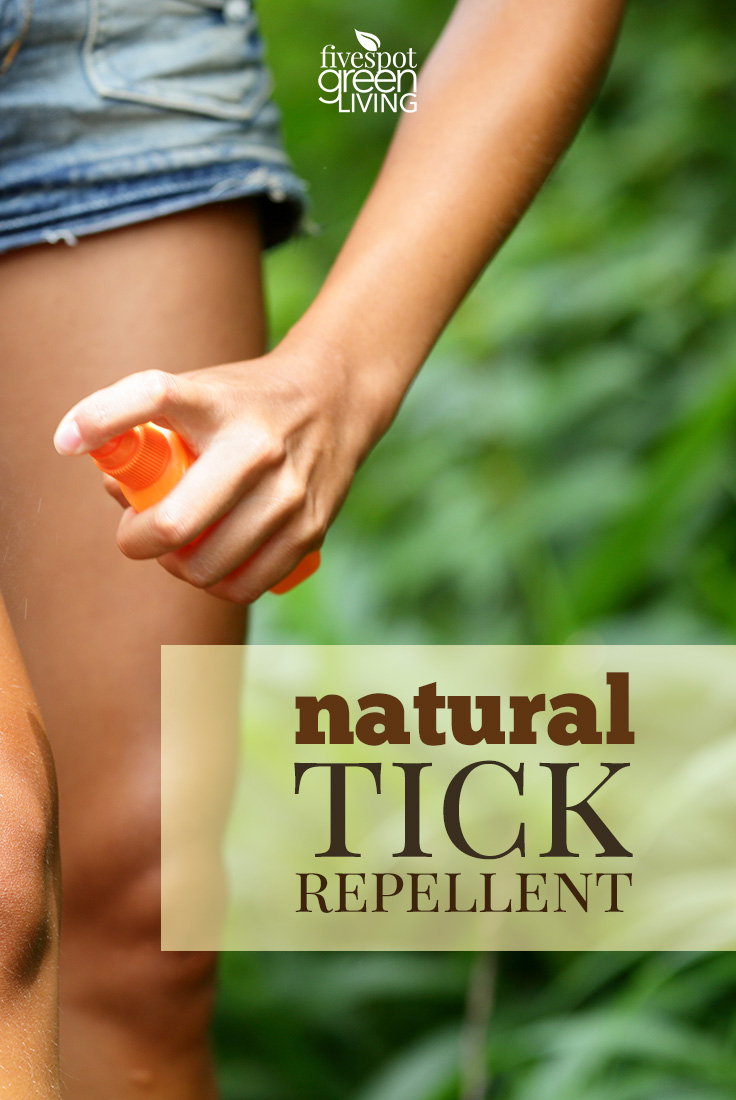 Natural Tick Repellent Tea Tree Oil
Tea tree oil is derived from the leaves of the tree using steam distillation or a similar process. A natural tick repellent can be made for both animals and humans using tea tree oil as an active ingredient. If you are not into DIY or don't have time, scroll down to the bottom to find a ready-made mixture you can apply easily to repel ticks naturally!
In small concentrations (.1% to 1%), tea tree oil is tolerated and safe for cats and dogs.
---
If you do happen to get bit by a tick, watch this video to learn how to properly remove them.
Purchase the Original O'Tom Tick Twister Removal Tool here on Amazon for only $5!

---
---
Related Posts:
Natural Tick Repellent for Cats and Dogs
How to Keep Yourself Safe from Lyme Disease
---
Natural Tick Repellent Tea Tree Oil Recipe
Never apply tea tree essential oil directly to the skin as it could cause an allergic reaction, particularly if the oil is highly concentrated. Mix the oil in some carrier oil like sweet almond oil to dilute it a bit.
For best results, use a glass bottle. Oils such as tea tree oil react with plastic and may cause dangerous chemicals to leech into your repellent. Before each use, shake the bottle vigorously to thoroughly mix the oils. When applying to pets, rub the repellent under their fur so that it reaches their skin.
You can also use a plastic spray bottle that is labeled as safe for oils, like this one.
Ingredients
2 ounces liquid oil such as jojoba oil (which is non-greasy), olive or almond oil.
20 drops geranium essential oil
20 drops tea tree oil
Directions
Mix oil and essential oils together into spray bottle. Store in a cool, dark area when not in use. Should last 2-3 months.
To Use
Spray directly on skin before going outdoors.
Note
If you prefer, you could add peppermint oil, eucalyptus oil, or camphor oil.
This study from the National Institutes for Health found that geranium oil works comparably to DEET in repelling ticks.
Don't have time or patience to make the Natural Tick Repellent Tea Tree Oil Recipe? Don't have all the oils on hand? No worries, you can get Bug Off! to help keep mosquitoes, fleas, ticks, and other insects away. The gentle blend features Citronella, Cedarwood, Lavender, Peppermint, Eucalyptus radiata, Eucalyptus citriodora, Thyme, and Lemongrass. You can also try diffusing it on your patio in the evening, or mixing it with a carrier oil in a roller bottle and applying it to ankles, wrists, and back of the neck.
Bug Off! Mist Spray Recipe
75 drops Bug Off!
4 ounces Distilled Water
Add all ingredients to a 4 ounce, fine mist spray bottle. Shake well before every use. You can apply to areas where you might be bit. (If the spray is for your pet, use 10-15 drops) You can also use a light carrier oil or witch hazel instead of water if you are spraying on the skin.
Bug Off! Carpet Freshener Recipe
100 drops Bug Off!
1/2 cup Baking Soda
Mix all ingredients in a ziploc type bag. Seal and massage bag until essential oils are thoroughly mixed in. Pour into a glass jar and seal with a lid. Sprinkle over carpeting, leave for 10–15 minutes and vacuum. Use when you have a big problem with ants and other bugs.