Welcome to Five Spot Green Living! As a thank you for being a subscriber, please enjoy the ebooks, printables and free resources below!
This is my repository for all my free files for projects, crafts, gifts, parties, and more! I am constantly updating this library and you have access to it for the life of this blog! Files are provided for your personal use; please ask before you use them commercially and under no circumstances can you sell any of these files. Enjoy!
HOW TO FIND WHAT YOU NEED
If you're new to the library, you can see everything listed below in categories. I always list the newest items first. You may also wish to subscribe to my Instagram so you're notified of new freebies and products!
Click on the images/links and they will open in a new window for saving:
Planning Printables
Daily Self Care Planner Printable
Healthy Pantry Staples Cheat Sheet
Printable Best Summer Reads Bookmark
Printable Summer Calendar and Bucket List
Garden Planner: Spring Planting Guide Download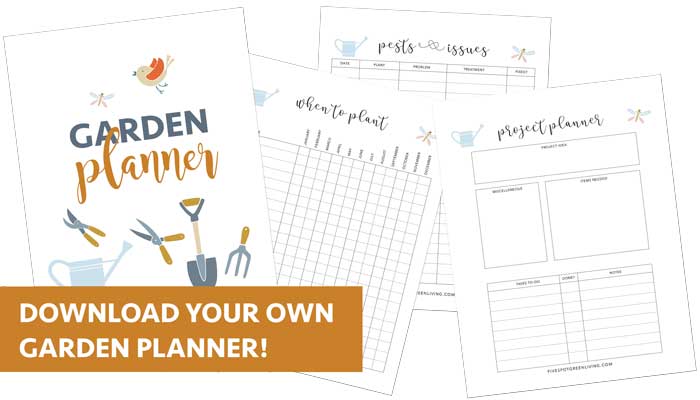 Printable Calendar and Weekly Planner for Fall 2020
Healthy Meal Planning Guide and Printable
Winter Activities Printable Calendar
Homemade Bread in a Jar Labels