Have you ever tried a turkey burger? Did you like it? If the answer was no to either of those questions, you REALLY need to try this recipe.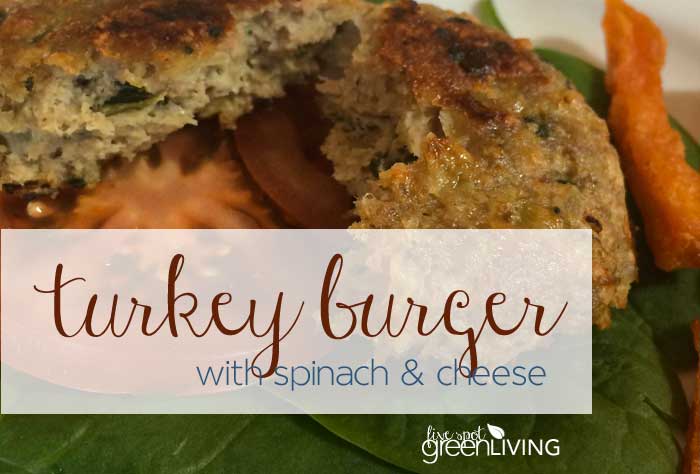 I used to make turkey burgers with lots of seasonings and I loved it like that, on a bun with cheese and homemade ketchup. But this recipe is spectacular as is! I ate the leftovers the day after in a salad with spinach and tomatoes. Oh. MY. It was SO good. I didn't want to share with the little ones, but then I felt guilty. How can I deny them such healthy food?
Now, when you use spinach, make sure it's baby spinach. It makes a HUGE difference. And go for organic if you can. Sometimes I can get it on sale so it's the same cost as regular, but if not, I just buy regular.




Turkey Burger Recipe with Spinach and Cheese
Ingredients
1 package ground turkey (I used 93% lean)
Two handfuls baby spinach, finely chopped (about 1/2 bag)
1/2 onion, finely chopped
1 egg
1/4 cup breadcrumbs
1 cup italian shredded cheese
Salt and pepper
Directions
Sauté onion and spinach on medium-low and let cool.
Add to turkey mixture with the other ingredients.
Form into balls and flatten to burger size.
Fry on medium-high heat with olive oil or bake in oven at 425 for 20 minutes.
Enjoy with a yogurt dressing!







Linking up to Thrifty Thursday Week 93