Wasps are very common everywhere in the world and they are attracted to food and drinks and smells that are all around in the summertime. Learn the best Natural Wasp Repellent Tips to keep them away without harming them or our delicate ecosystem!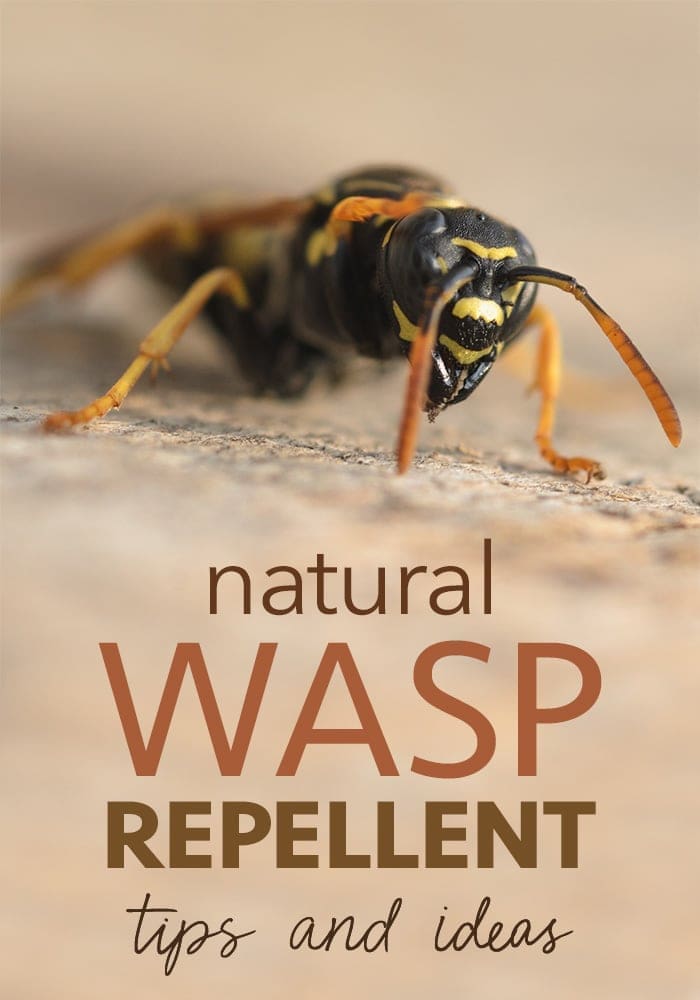 Natural Wasp Repellent Tips
Wasps are actually extremely beneficial to humans as they prey upon almost every insect species on earth either for food or as a host for its parasitic larvae. Wasps are so good at controlling pest populations that the agriculture industry now regularly deploys them to protect crops. Regardless, we all want to know wasp repellent strategies to keep them from stinging US!
What are wasps?
Do you know that wasps and hornets are different from bees? Bumble bees – the big, fat, hairy bees – are actually pretty docile and will not go after you. They just want to pollinate and bee happy (sorry, couldn't help myself). But wasps and hornets, on the other hand, are mean. Just mean!
You can tell a wasp by their pointed lower abdomens and the narrow waist. They come in every color imaginable, from the familiar yellow to brown, metallic blue, and bright red. Generally, the brighter colored species are in the Vespidae, or stinging wasp, family.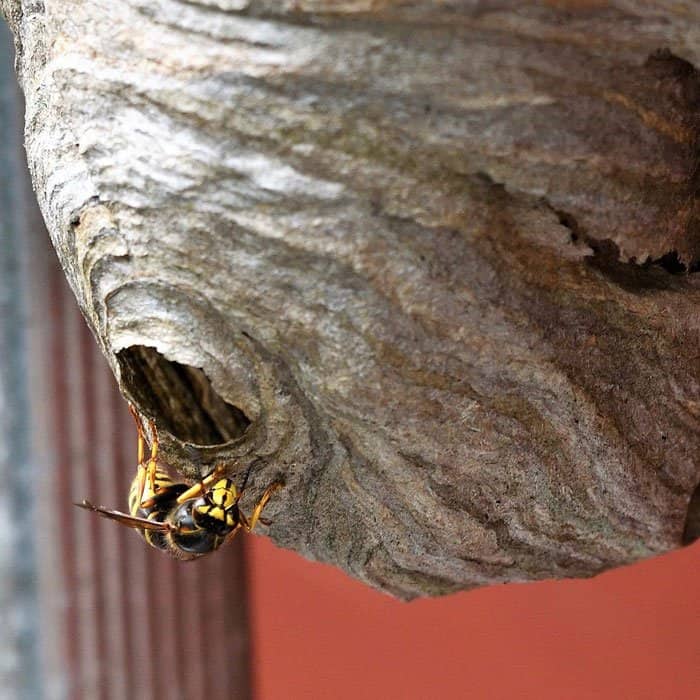 According to National Geographic, wasps are divided into two primary subgroups: social and solitary. Social wasps account for only about a thousand species and include formidable colony-builders, like yellow jackets and hornets. Social wasp colonies are started from scratch each spring by a queen who was fertilized the previous year and survived the winter by hibernating in a warm place. When she emerges, she builds a small nest and rears a starter brood of worker females.

These workers then take over expanding the nest, building multiple six-sided cells into which the queen continually lays eggs. By late summer, a colony can have more than 5,000 individuals, all of whom, including the founding queen, die off at winter. Only newly fertilized queens survive the cold to restart the process in spring.
Why do wasps sting?
Wasps sting to defend themselves. If a female wasp feels her home is under attack or threatened she will protect the wasp nest and sting. Wasps also simply get annoyed. The constant waving of arms and newspapers while trying to get rid of a wasp can make it very annoyed and feel threatened.
Can't we just spray the wasps?
It's usually best NOT to kill the wasps but send them off in a different direction from your home. They are beneficial to get rid of other crop-killing insects so farmers actually prefer not to kill the wasps. That's why natural wasp repellent is crucial.
Natural Wasp Repellent Resources
How to Get Rid of Wasp Nest
Do you know how to get rid of wasp nest? It is advisable to learn how to do it properly so you don't end up with multiple painful wasp stings! Find out more about natural pest control to keep the bugs under control around your home.
Home Remedies for Wasp Stings
The venom contained in a bee or wasp sting induces a local toxic reaction at the site of attack. In some people, components of the venom can cause an allergic reaction. These home remedies for wasp stings are for people that are not allergic to wasps or hornets.
Amazing Homemade Wasp Repellent Recipe
Wasps are creepy and the thought of them flying around with a chance of stinging makes me shudder. They are mean creatures and it doesn't take much to set them off. This homemade wasp repellent was proven to work in a Pest Management Science study through the National Center for Biotechnology Information.
---

GET THE SUMMER PEST CONTROL BUNDLE NOW!
Got other bugs? Try this Natural Pest Control for Your Home today!