What is Ramadan? The month of Ramadan is a beautiful month, ending with 3-day long festivities, spending time with family and friends and being thankful for all that we have together.
What Is Ramadan?
Do you know about the month of Ramadan? I remember when I met my husband, he mentioned he observes Ramadan, and I thought, "Ramma-what?" I had no idea what it was or why he would observe it. But the more I learned about Ramadan and the religion, the more I fell in love with it.
Ramadan is a holy month of fasting, introspection and prayer for Muslims, the followers of Islam. Fasting is one of the five fundamental principles of Islam. Each day during Ramadan, Muslims do not eat or drink from sunrise to sunset. They are also supposed to avoid impure thoughts and bad behavior.
Muslims break their daily fasts by sharing meals with family and friends, and the end of Ramadan is celebrated with a three-day festival known as Eid al-Fitr, one of Islam's major holidays.
Ramadan is the ninth month of the 12-month Islamic calendar, which is a lunar calendar that's based on the phases of the moon. The lunar calendar falls short of the solar calendar by 11 days. Every year Ramadan is 11 days earlier than the year before and, over time, passes through all the seasons.
Ramadan is celebrated as the month during which Muhammad received the initial revelations of what became the Quran.
The holy month of Ramadan is a time of deep reflection for Muslims worldwide. During this month of Ramadan, blessings are experienced through deprivation for there is nothing that reminds us of how blessed we are until we experience loss.
It is during this month that Muslims spend much time praying and reading the Quran and just being together with family. It is good for one to slow down from the stresses and rush of daily life and spend time doing things like journaling, reading and other relaxing activities.
What is the Purpose of Ramadan?
The observance of Ramadan is very personal and individual and is a time for "sacrifice and renunciation as well as a period of reflection and spiritual growth," Florian Pohl, associate professor of religion at Oxford College of Emory University, told Live Science. Pohl added that Ramadan is also a powerful symbol of unity, with Muslims around the world fasting simultaneously while bringing family and friends together.
Can You Drink Water During Ramadan?
You can drink water when you break your fast at sunset. It is very important to drink plenty of water after the breaking of the fast so that you don't become dehydrated during the day.
What Do You Eat During Ramadan?
After the fast has been broken at sunset, one can eat their fill. Usually people start by having dates, hard-boiled eggs and soup. I like to provide lots of protein during Ramadan and a hearty soup is a great way to do that.
Here are some delicious freezer meals to make ahead of time during Ramadan!
Also check out my page of Easy and Delicious Moroccan Recipes for meals and treats to make during Ramadan.
What Gifts are Appropriate for Ramadan?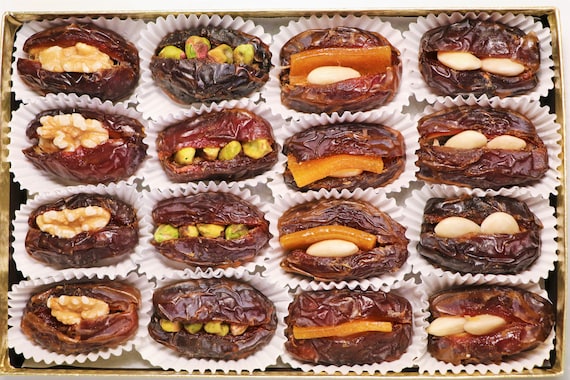 Stuffed Medjool Dates Assorted Dates with Nuts Luxury Dates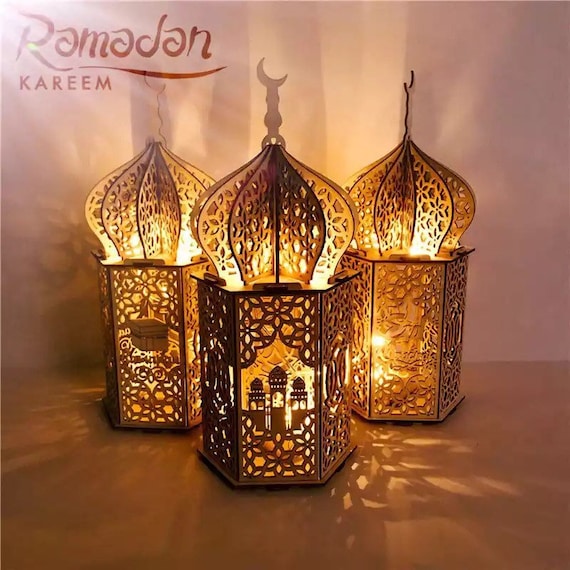 Wooden lamp Lantern style for Ramadan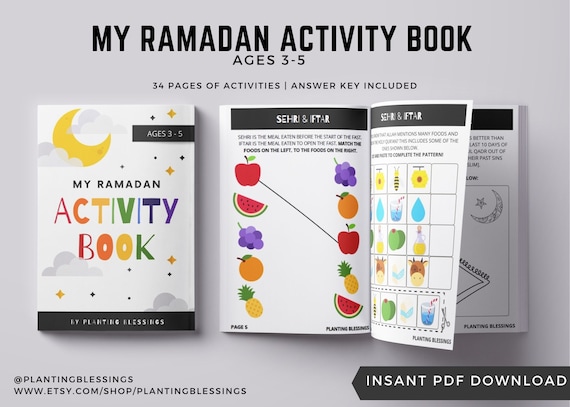 RAMADAN ACTIVITY BOOK Ages 3-5 34 Pages of Activities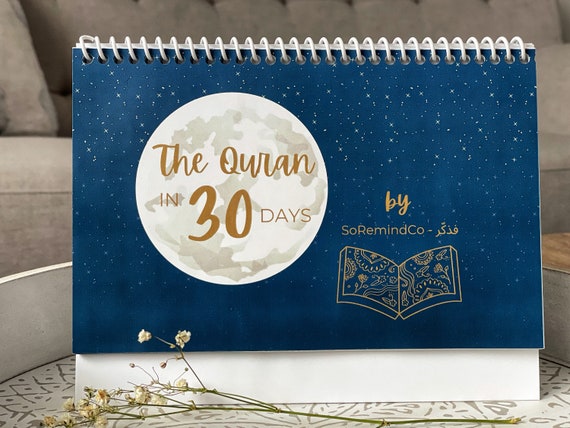 The Quran in 30 days calendar Le Coran en 30 jours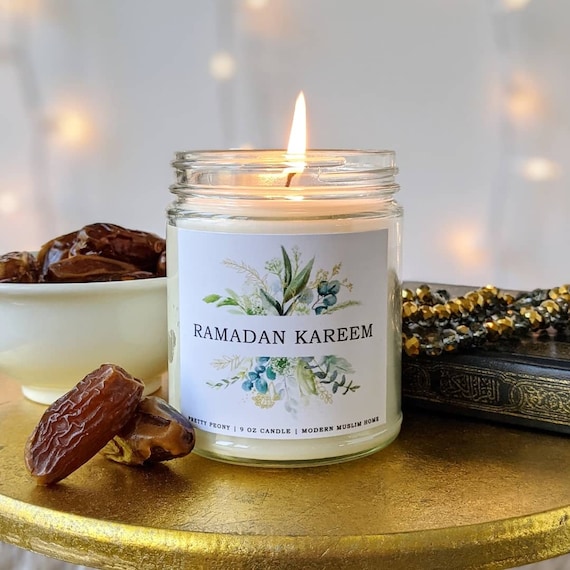 Ramadan Kareem Candle 9oz Scented Islamic Candle Ramadan
---
---
More information about Ramadan
Ramadan and Eid Activities for Kids