Natural Pest Control isn't always easy and we often go to the chemicals because we don't know where else to turn. But there ARE home remedies for pest control that aren't harmful to us or our kids and pets. It's also kind of nice not to kill off all the insects that may actually be beneficial to something outside.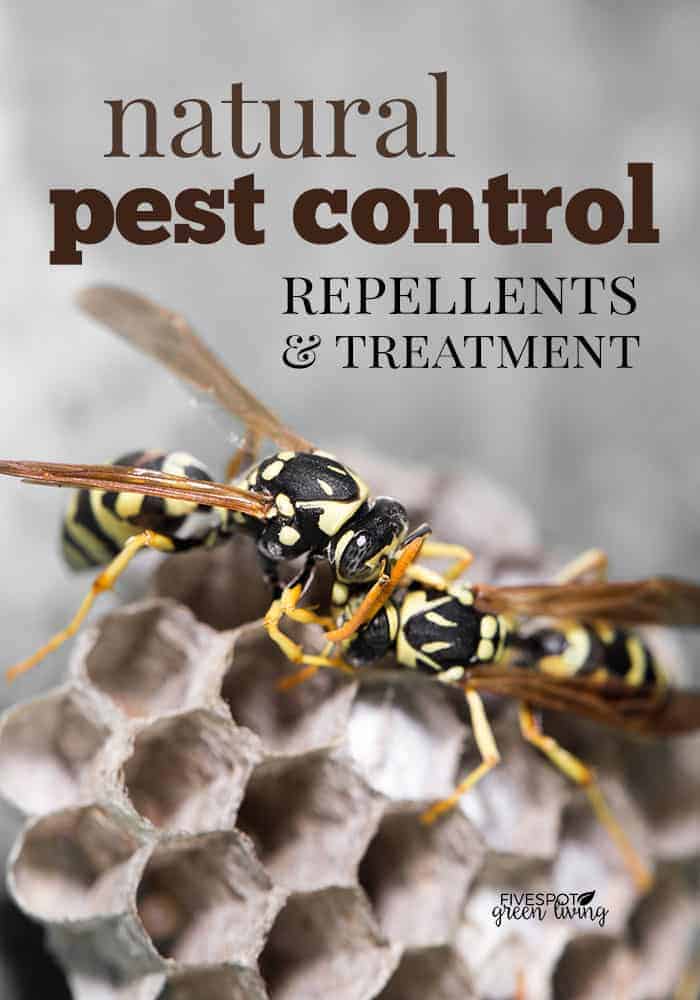 Natural Pest Control
Insects are gross. Do we agree on that? While we don't want them in our homes, it doesn't mean we have to resort to chemicals to get rid of them. There are plenty of natural pest control methods to keep insects managed and it's so much better for your health.
Humans regard certain insects as pests and attempt to control them using insecticides and a host of other techniques. While there are some insects that provide benefits to the environment, that doesn't mean we want them around our home, especially inside! We can encourage them to leave us alone without disturbing the ecosystem.
Natural Pest Control Information and Tips
According to the National Resources Defense Council (NRDC), chemicals [in pesticides] can trigger everything from nausea, vomiting, and headaches to more serious health concerns, such as lung damage, reproductive problems, and cancer.
Pesticides are especially hazardous to children, who spend more time closer to the ground where these chemicals are often applied. Kids are also less resilient to these toxic chemicals than adults, and their developing brains are more susceptible to neurological problems and learning disabilities caused by exposure.
So how to we protect our kids and pets who like to roll around on the grass? Use these natural pest control options to keep those creepy crawlies away and know that your loved ones are safe.
How to Get Rid of Ladybugs Naturally
How to Get Rid of Stink Bugs Naturally
How to Get Rid of Fruit Flies Naturally
How to Get Rid of Bed Bugs Naturally
Natural Tick Repellent for Cats and Dogs
Natural and organic pest solutions give you the same control over many pests as more powerful chemical products.
The Best Wasp Deterrent Plants
Natural Tick Repellent Tea Tree Oil
Essential Oil Wasp Repellent Recipe
5 Natural Mosquito Repellent Recipes to Protect Your Child Outdoors
"People have a knee-jerk reaction and think, 'I need poison now!'" says Miriam Rotkin-Ellman, a senior scientist in NRDC's Health program.
Insect Bites: How to Relieve the Itch
Eco-Friendly Home Pest Control with Essential Oils
Tea Tree Oil Tick Repellent and Other Natural Options
How to Get Rid of Wasps and Hornets Without Chemicals