These days my kids want bandaids for every scrape and cut – I find that a tea tree oil for cuts works the best to heal these pesky injuries that kids seem to acquire daily. There are so many Tea Tree Oil Uses for healing and skin care it's amazing. I wouldn't be surprised if my grandma used it too.
Tea Tree Oil for Cuts
When I was a kid and I got a cut, if I cried my grandma would tell me we needed to call the Penny Ambulance. I have no idea what that was or how she thought of it. My grandma was a clever woman. It always got me to stop crying long enough for the bleeding to stop so she could get the bandaid on me.
What's so great about tea tree oil is that it can help heal wounds quickly and without needing to use bandaids!
Do You Need Help Living Your Best Life?
Daily, weekly and monthly planners that will help you keep on track! Inspiration for a healthy mind, body and soul with quotes, healthy meals and more!
How does Tea Tree Oil heal wounds?
Use a cotton ball or pad and soak it in a solution of 1 teaspoon tea tree oil and 1/2 cup of water. Dab the wound with the cotton and repeat twice daily until the wound closes and starts to heal. You can also add a drop of tea tree oil to aquaphor to help heal the scar which would help keep it from drying out.
According to a 2013 study, tea tree oil helps to heal wounds caused by bacteria.
Where does Tea Tree Oil come from?
Tea tree oil is extracted from the Melaleuca tree, native to the Australian coast. This golden oil speeds tissue healing in several ways. This wonderful essential oil helps to clean and clear wounds, keeping infection out and thus aiding healing, plus it helps to promote faster healing.
A 2013 study in the Journal of Alternative and Complementary Medicine found the oil to be effective against methicillin-resistant Staphylococcus aureus (MRSA).
Melaleuca alternifolia oil (tea tree oil), an essential oil, has demonstrated promising efficacy in treating these infections. Tea tree oil has been used for centuries as a botanical medicine, and has only in recent decades surfaced in the scientific literature as a promising adjunctive wound treatment.
American Journal of Infection Control
How to Use Tea Tree Oil on Cuts
To avoid a skin reaction and stinging, you really should dilute the oil. Tea tree oil can cause skin reactions in people with sensitive skin. Symptoms include redness, itching, blisters, and a rash.
If you do not have an ointment made up, you can still use tea tree oil in a diluted form on your cuts and scrapes. Simply place two drops of the oil in one cup of warm water, then soak a cotton ball in the solution, and dab it on the wound. Apply the solution twice a day until your skin heals.
Alternately, you can make up this ointment here and keep it in the first aid kit for quick access!
Tea Tree Oil for Cuts Recipe
Ingredients
1/3 cup coconut oil
2 Tbsp beeswax pellets
10 drops tea tree essential oil
5 drops lavender essential oil
Instructions
1. Melt coconut oil and beeswax in microwave-safe bowl OR melt on low in double boiler.
2. Remove from heat and add essential oils or pour all into mixing bowl. (I have a special bowl I always use to mix my oils because the smell never comes out!)
3. Pour into a glass container and allow to harden.
4. Store away from direct heat or sunlight.
To Use
Scoop a small amount out, soften between fingers, and apply to desired area.
More Tea Tree Oil Uses
Tea Tree Oil is a versatile essential oil that can be used in many ways. Here are some of my favorites!
I love Rocky Mountain Oils because of their quality 100% pure essential oils that require no minimum purchase and always gives FREE shipping! Plus they always have specials going on!
Rocky Mountain Oils' essential oils are verified by a third-party, independent lab. GC/MS tests verify purity and quality of the oils sold so you can look at the bottom of the bottle to find your individual batch code and then input that number into our website to pull up the GC/MS test results.
Rocky Mountain Products can be returned for any reason, even if opened, for up to 90 days. RMO also pays for our customers' return shipping expenses to make our ordering process completely risk-free.
RMO includes three different icons for recommended use on each bottle for easy reference: Diffuse, Topical Application and Household. So you can look at the bottle and know in what way it's intended for use.

Warnings
According to MedlinePlus, possible skin reactions include a rash or redness, itching and blisters. Avoid using large amounts of tea tree oil topically to treat wounds, as MedlinePlus notes that animal studies indicate serious reactions may occur, including muscle tremors, problems walking and a decrease in brain function. Never try to treat wounds by ingesting tea tree oil because it's toxic when ingested, and avoid using the oil for wound treatment if you're pregnant or breastfeeding.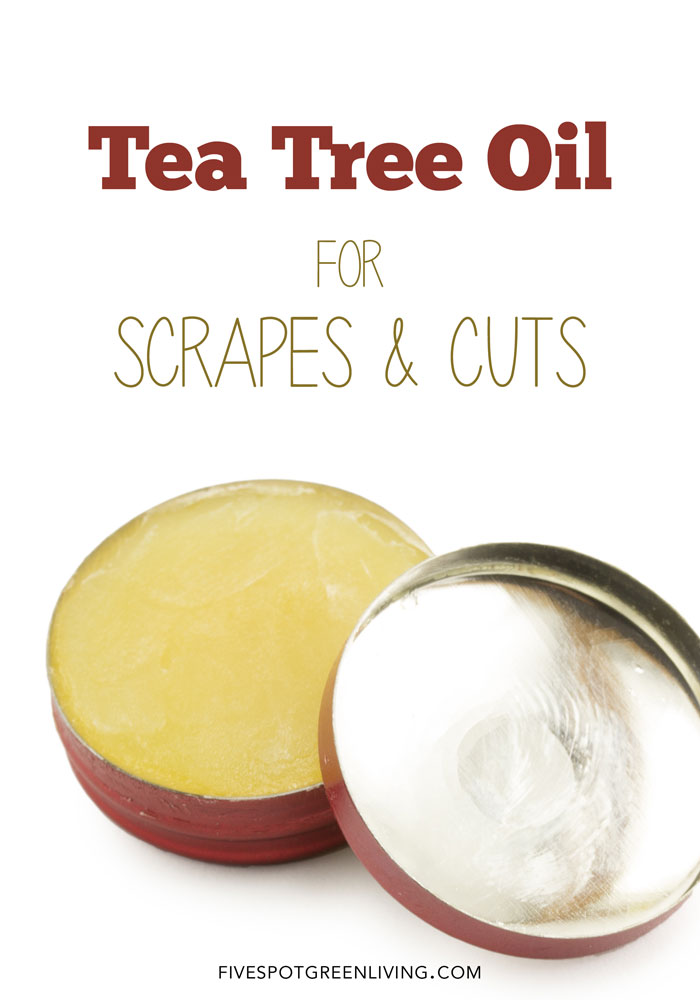 10 Amazing Ways to Use Tea Tree Oil

Tea Tree Oil Bug Balm Ointment

Shared on Creativity Unleashed